Kalmann (Paperback)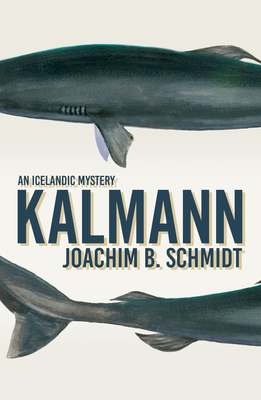 $16.95

Usually Ships in 1-5 Days
Description
---

This atmospheric crime thriller laced with humor--described by some as an Icelandic Fargo
--
is set in the village of Raufarh fn in
the far north of the country.

Kalmann Odinsson is the self-appointed Sheriff of his town. Day by day, he
treks the wide plains which surround the almost deserted village, hunts
Arctic foxes and lays bait in the sea -- to catch the gigantic Greenland
sharks he turns into the Icelandic fermented delicacy, hákarl. There is
nothing anyone needs to worry about. Kalmann has everything under control.
Inside his head, however, the wheels sometimes spin backwards. One winter,
after he discovers a pool of blood in the snow, the swiftly unfolding
events threaten to overwhelm him. But he knows that his native wisdom and
pure-hearted courage will see him through. There really is no need to
worry. How can anything go wrong with Kalmann in charge? He knows
everything a man needs to know about life - well, almost.
About the Author
---
Joachim B. Schmidt, born in 1981, emigrated from Switzerland to Iceland in 2007. He is the author of several novels and short stories and is also a journalist and columnist. Schmidt who is Swiss and Icelandic lives in Reykjavik with his wife and their two children. Foreign language rights to Kalmann have been sold in eight countries so far.