Minecraft: The Ultimate Guide to Survival Mode: 100% Unofficial (Paperback)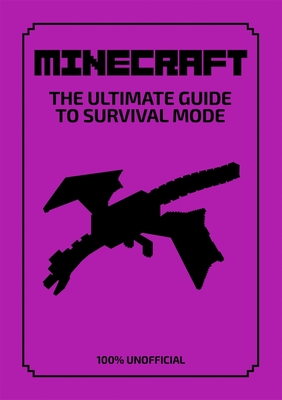 $19.99
Email or call for price
Description
---
THE ULTIMATE GUIDE TO SURVIVING IN ALL THREE MINECRAFT DIMENSIONS. 100% UNOFFICIAL.

This fully illustrated guide is packed with tips and tricks to help you stay alive in Minecraft's Survival mode. You'll learn how to explore, fight mobs, mine materials, craft equipment, and hunt down loot in the Overworld. Once you're ready to visit the Nether, you'll learn all about the Nether's biomes and mobs, and find out how to make it out alive with an inventory full of rare items to help you brew potions. When it's finally time for you to visit the End to battle the fearsome ender dragon, you'll learn the best tips and tricks to succeed so you can claim the dragon egg and visit the Outer Islands. But the fun doesn't stop there - once you've mastered all three dimensions, we'll show you how to build an epic base in each location, so you can carry on exploring. With the help of this guide, you'll be master of all three dimensions in no time, and you'll have fun doing it.
About the Author
---
Dan Lipscombe has a proven track record of writing unofficial guides for games like Fortnite, Roblox, and Apex Legends. Minecraft is a sandbox video game where players explore a blocky, procedurally-generated 3D world with infinite terrain, and may discover and extract raw materials, craft tools, and items, and build structures or earthworks. Minecraft has been the biggest gaming brand in the books market for the past five years.