The Old Man Eating Alone (Hardcover)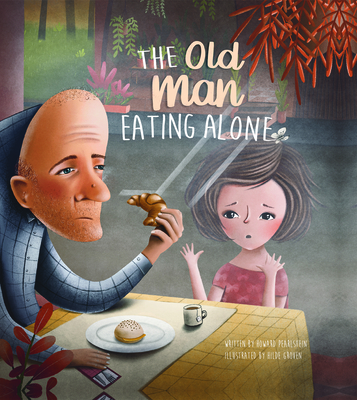 $18.95

Usually Ships in 1-5 Days
Description
---
As long as we have our memories, we will always be together...
Every morning Emily sees an old man eating alone in a caf . This makes her sad, and one day she decides to talk with him. The man takes Emily on a journey through his fondest memories. She soon realizes that the bond he had with the love of his life is so strong that he will never be lonely, even if he is alone.
An honest and heartwarming story about a beautiful friendship, the place precious memories will always have in our hearts and love after death. For children ages 5 years and up.
About the Author
---
Howard Pearlstein is a picture book author and an advertising creative director who has worked with some of the world's most popular brands. A California native, Howard now lives in Birmingham, Alabama, with his wife, Debi. Howard has three daughters, Amanda, Jacquie, and Emily, who have grown up and live across the country. He also has a dog named Maeby, who still lives at home. Hilde Groven earned her Master of Fine Arts in 2004. Since then, she has worked as a graphic designer and freelance illustrator for European magazines and literary publishers. Additionally, she makes jewelry, accessories, and greeting cards. Hilde's favorite topics are nature, fantasy, and emotion. She also teaches drawing courses in "Atelier Hilde" in Hasselt, Belgium--a cozy drawing studio where every person with drawing dreams can discover their talents.