The Golden Sword (The Camelot Inheritance - Book 1) (Paperback)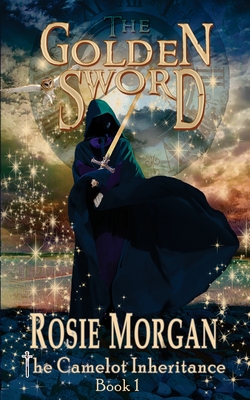 $9.13

Usually Ships in 1-5 Days
Description
---
Finalist in the 2014 Wishing Shelf Independent Book Awards.2015 IndieBRAG Medallion honouree Nominated for the 2015 Holyer an Gof Awards.
A shape-shifting cat, the sinister Crow Man and the legendary Excalibur: The Golden Sword is the first in a series of a page-turning, action-packed, magical adventures perfect for middle-grade children, and boys and girls from 9 to 14.
It's the beginning of the summer holidays when Arthur and his friends, Nick and Tamar, find themselves sucked into a new world packed with fantasy and danger. Who is the terrifying Crow Man? What does he want? Why is there an invisible spy? And how can a book turn its own pages?
As Arthur's destiny beckons, the trio discover the reality of time travel, ruthless rivals and unlikely allies.Myth and legend, fantasy and adventure have never seemed so real or so dangerous.King Arthur and Excalibur are waiting.
The Golden Sword is a present-day King Arthur book. A children's Arthurian book with a twist. A mystery story from beginning to end.
This novel has the type of cross age-appeal as say, Harry Potter or Percy Jackson. Kids will love it, but so will the adults : Indie Book ReviewsA fun, exciting fantasy adventure: The Wishing Shelf AwardsPlunging into a supremely magical world where nothing is as it seems, I felt like I had uncovered an exciting new children's fantasy world and the start of something truly EPIC: Lucinda - Amazon reviewer.