Lyonesse Book 1: The Well Between the Worlds (Mass Market)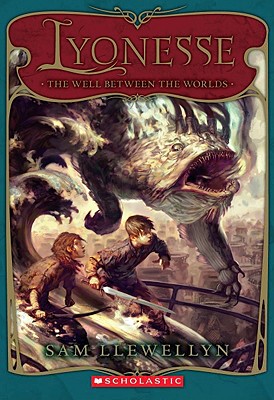 $7.99

Special Order subject to availability
Description
---
An epic legend of magic and monsters is now available in paperback!

The land of Lyonesse is sinking, and the sea batters its walls; it has become a place of poison and danger, and its people live in an uneasy truce with the monsters that inhabit its bottomless Wells.
Idris Limpet is an ordinary boy, until the day he is rescued from a terrible death and finds himself thrown into an astonishing new adventure. Can it be that it is his destiny to save Lyonesse? As Idris begins to discover his true self, he learns he must rely on his wits, his courage, and his friends in the face of an overwhelming darkness that threatens to swallow up everything he loves.

About the Author
---
Sam Llewellyn has published half a dozen children's books, including the chronicles of Lyonesse: THE WELL BETWEEN THE WORLDS and DARKSOLSTICE, and the Little Darlings series. He also works as a journalist for British and American newspapers and magazines such as the LONDON TIMES and DAILY TELEGRAPH. Sam now lives with his wife, award-winning children's writer Karen Wallace, and their two sons in a medieval house in the Welsh border country.