Waltzing the Cat (Paperback)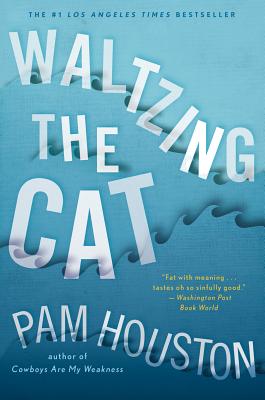 $14.95
Usually Ships in 1-5 Days
Description
---
"Self-assured and self-revealing, Waltzing the Cat will gratify Pam Houston's many admirers, and it will lure plenty of new readers into her wild rivers" —Portland Oregonian
In this remarkable follow-up to the best-selling Cowboys Are My Weakness, Pam Houston traces the story of peripatetic photographer Lucy O'Rourke through eleven linked fictions "full of memorable paragraphs and…sentences worth underlining" (Rocky Mountain News). Lucy is prone to the wrong decisions at critical times—not to mention natural disasters—but a surprise encounter with Carlos Castenada sends her back to her beloved Rocky Mountains, where she takes comfort in animals, the jagged landscape of Colorado, and the sage advice of women friends. Houston serves up her characteristic blend of relationships and adventure in this story of one woman's struggle for balance in a world that keeps pitching and rolling under her feet.
About the Author
---
Pam Houston is the prize-winning author of Contents May Have Shifted, among other books. She is professor of English at the University of California–Davis and lives on a ranch at 9,000 feet in Colorado near the headwaters of the Rio Grande.
Praise For…
---
Pam Houston's stories are compelling…funny and real…A book that remains fresh from beginning to end.

Houston brings her characters to life with dialogue and situations that are always believable but almost never predictable…You'll be fed by lingering thoughts of the characters and relationships within this impressive collection.

Houston is a master of the deadpan sentence…This book is an impressive and creative marriage of two literary genres that couldn't be more at odds: the intimate self-exposure of traditionally female confessional writing with the laconic stoicism of the traditional male western.

Pam Houston…returns to the subject of relationships in her captivating new book…[and] teaches us that hope and redemption are always possible—and sometimes found in the most unlikely places.

Raw and unflinching.

Houston's triumph is that she has come to know the quieter adventures of the heart.